Get huge airfare ticket discounts when you have your vacation. Visit the latest Travel Madness Expo for 2015. Its an amazing 3 Day Blockbuster Travel Sale for everyone with plans to go on tour or enjoy a family vacation.
Join the biggest Travel Expo 2015 and get affordable international and local tickets from airline companies, plenty of great deals and promos from theme parks and international tourism boards.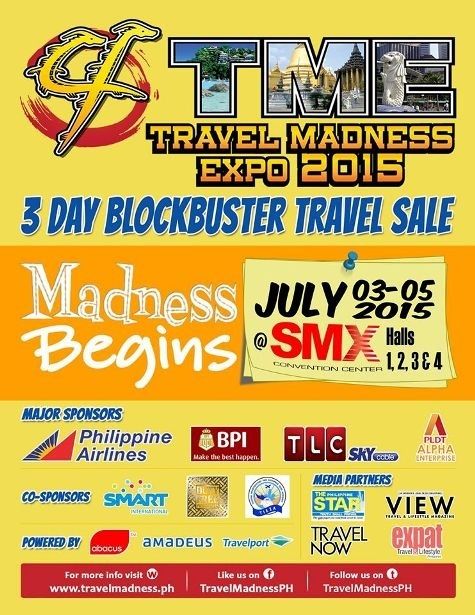 This years' Travel Madness Expo happens on July 3, 4 and 5, 2015 at SMX Convention Center.
Ticket Price: General Admission Php50 / Senior Citizen Php40
Event Date: July 3 – July 5
Place / Venue: SMX Convention Center
Make sure you come and visit with your friends or loveones. Be there at Travel Madness Expo for 2015.
See You There !