You can now download latest Windows 8.1 operating system released by Microsoft corporation. Both the preview version and ISO version are now available for FREE download.
The new MicroSoft Windows 8.1 preview version already comes with Free Serial Key that can be used by every user. Itys completely free. You do not need to pay even single dollar for the Windows 8.1 Preview OS!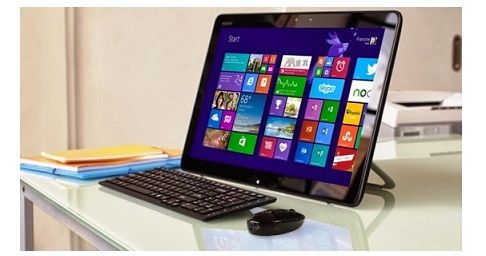 Go to: Microsoft Download Windows 8.1 Preview
Check Language and Bit
Product Key: NTTX3-RV7VB-T7X7F-WQYYY-9Y92F
This MS windows 8.1 Preview version comes with many additional enhancements in search, apps, personalization, the Windows Store, and cloud connectivity. This OS version already includes security and reliability features you expect. The Windows 8.1 preview is really fast, and has been made to function on a variety of form factors especially the new generation of touch screen devices.
The new Microsoft Windows 8.1 is also now available for download in ISO 32 Bit and 64 Bit.
Microsoft Windows 8.1 32-Bit ISO (2.6 GB)
Microsoft Windows 8.1 64-Bit ISO (3.5 GB)
How to install the Windows 8.1 ISO version:
You can burn the ISO files using a DVD recordable disk. Or yopu can copy the ISO image to a USB flash drive. Then from either the DVD or USB you can install the Windows 8.1 ISO version in your Computer.
Just use this Windows 8.1 Product Key: NTTX3-RV7VB-T7X7F-WQYYY-9Y92F