If you are one of the owners/users of a Globe WiMax BM622i 2011 device, here is how you get the default Username and Password. This tutorial will be of great help for those who has mistakenly forgot their custom username and password provided by Globe WiMax and can't log-in to their Globe WiMax account manager profile.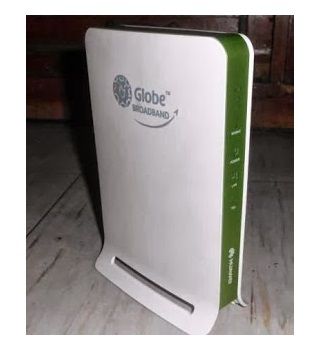 Here is the Step By Step Procedure on How To access Globe WiMax BM622i 2011.
1.) Open any Internet Browser like Firefox or Chrome.
2.) TYPE 192.168.254.1 on the IP Address bar and hit enter.
3.) An Authentication Window will appear.
4.) Type these default settings to the pop-up window.
USERNAME: USER
PASSWORD: 0SlO051O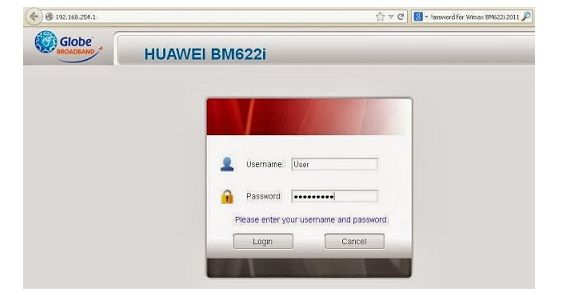 5.) Click LOGIN.
You can now again access your Globe WiMax BM622i 2011 device. The new firmware for BM622i 2011 model is V100R001PHLC08B025. This only means that all updated BM622i device 2011 can use the default username and password presented here.