The much awaited Apple iPhone 5s and 5c comes available in many countries all over the globe. The 1st and 2nd batch of release covers as much as 62 countries. Both The Apple iPhone 5s and Apple iPhone 5c features the latest iOS 7, 4-inch multi-touch display screen with 1136 x 640 pixels resolution, 16:9 aspect ratio & 326 ppi. They come with an 8 MP camera at the rear and 1.2 MP at the front and has 4G LTE wireless connectivity.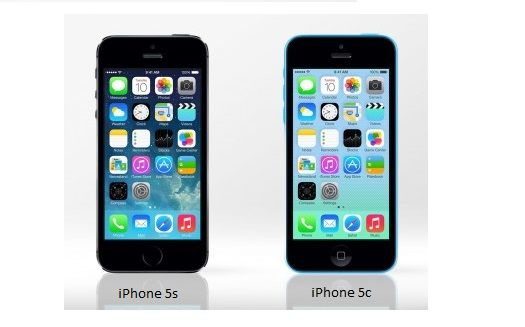 The 112g iPhone 5s boasts of an Apple A7 64-Bit Dual-Core 1.3 GHz processor, 1 GB memory, comes in 16/32/64GB internal storage, has aluminun casing and powered by a 1,570 mAh battery. While the 132g iPhone 5c comes with an Apple A6 32-Bit Dual-Core 1.3 GHz processor, 1 GB RAM, and includes 16/32GB internal storage options, has plastic casing and powered by a 1,507 mAh battery.
The 1st batch of release for both new iPhone's happens on October 25 and will hit Austria, Belgium, Bulgaria, Croatia, Czech Republic, Denmark, Estonia, Finland, French West Indies, Greece, Hungary, Ireland, Italy, Latvia, Liechtenstein, Lithuania, Luxembourg, Macau, Malta, Netherlands, New Zealand, Norway, Poland, Portugal, Reunion Island, Romania, Russia, Slovakia, Slovenia, South Korea, Spain, Sweden, Switzerland, Taiwan and Thailand.
The 2nd batch will come after less than a week later, on November 1, arriving in Albania, Armenia, Bahrain, Colombia, El Salvador, Guam, Guatemala, India, Macedonia, Malaysia, Mexico, Moldova, Montenegro, Saudi Arabia, Turkey and UAE.
The retail price of iPhone 5s (space gray, gold, silver color) starts at $650 (US Price) or Php34,000 (Philippine Price) while the iPhone 5c (white, pink, yellow, blue, green color) at $550 (US Price) or Php22,400 (Philippine Price).