Selena Gomez, a hollywood star, celebrity, global style icon and now a guest designer for Adidas NEO Label sports fashion collection. Selena Gomez launches her new Spring/Summer collection with the release of stunning new imagery.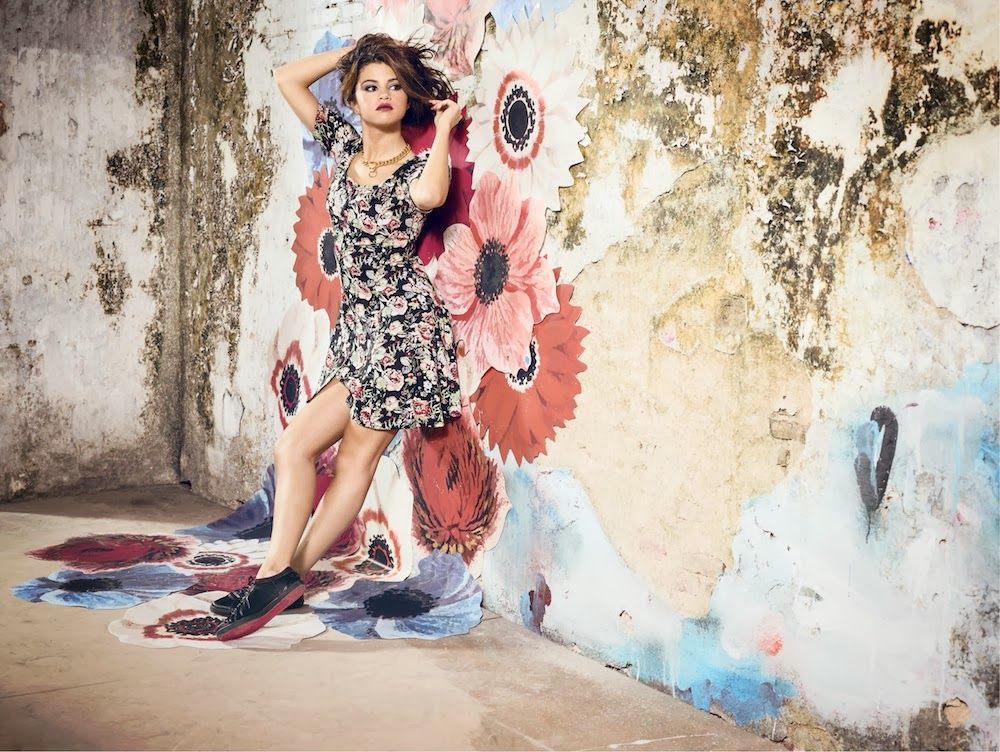 Selena already had a previous collection already under her name. From there, Selena further developed her role as guest designer for the adidas NEO Label. Her inspiration comes from street style and gave it a 'rock rebel' twist. Selena Gomez modelled the 28 piece fashion collection. Its a series of sassy shots that accentuate its edgy spring
floral look.
Selena is pictured in the design studio surrounded by her inspirations for the new range. She wears her favourite pieces from the collection, pairing a button detail flower dress with a grey denim jacket bringing cool layering to a spring look. Giving casual wear a glamorous twist, Selena lounges in her super wedge hi-top sneakers and kicks back in her monochrome striped pants, teaming them with a chic black bracelet and floral track top for a dash of colour.
Based around a palette of black and white contrasted with a hint of floral pinks and reds, the cool collection juxtaposes flirty flower prints with big bold slogans and monochrome stripes.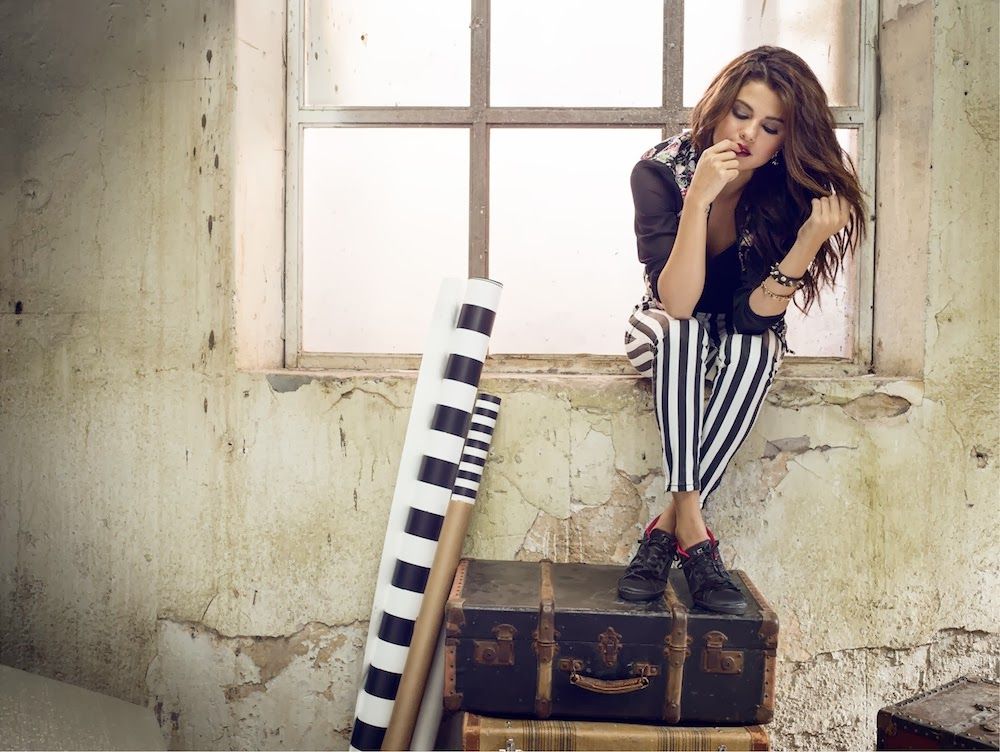 Selena commented: "My new collection is so playful and packed with prints. It's all about switching it up and finding your individual style. You can mix and match styles and looks to really have fun with the pieces and create a rock rebel look all of your own."
Claire Midwood, Vice President adidas NEO Label, said: "Selena has revealed her sassy and rebellious streak in the new adidas NEO collection. The comfortable, easy to wear pieces bring a cool edge to spring daywear which can be mixed and matched so teens can experiment with their style."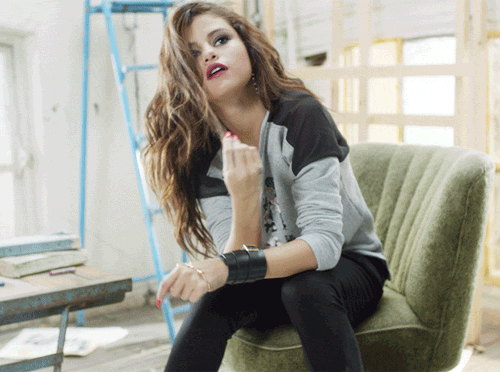 The offical release of the new collection imagery comes after Selena gave dedicated fans a preview of the range in her series of self-shot #NEOsneakpeek films. The short personal films offered a candid glimpse into Selena's life as she talks through the process of creating the new collection. Clues found on NEO's social channels led fans to the films, which were in hidden locations online.
The new ADIDAS NEO Label footwear is available in the Philippines in selected department and sports stores.