Enjoy the new Desigual Mid-Season SALE Promo. All Desigual Stores gives this promo sale for 2014and it allows you to get up to 30% off on selected items.
Here's your chance to purchase that fabulous dress you have been looking at. Now you can be fashionable at what you wear like dresses, jeans, shoes and bags.
Desigual is a popular casual clothing brand based in Barcelona, Spain. It is known for its unique patchwork designs, intense prints, innovative graffiti art, asymmetrical designs and flamboyant splashes of colour.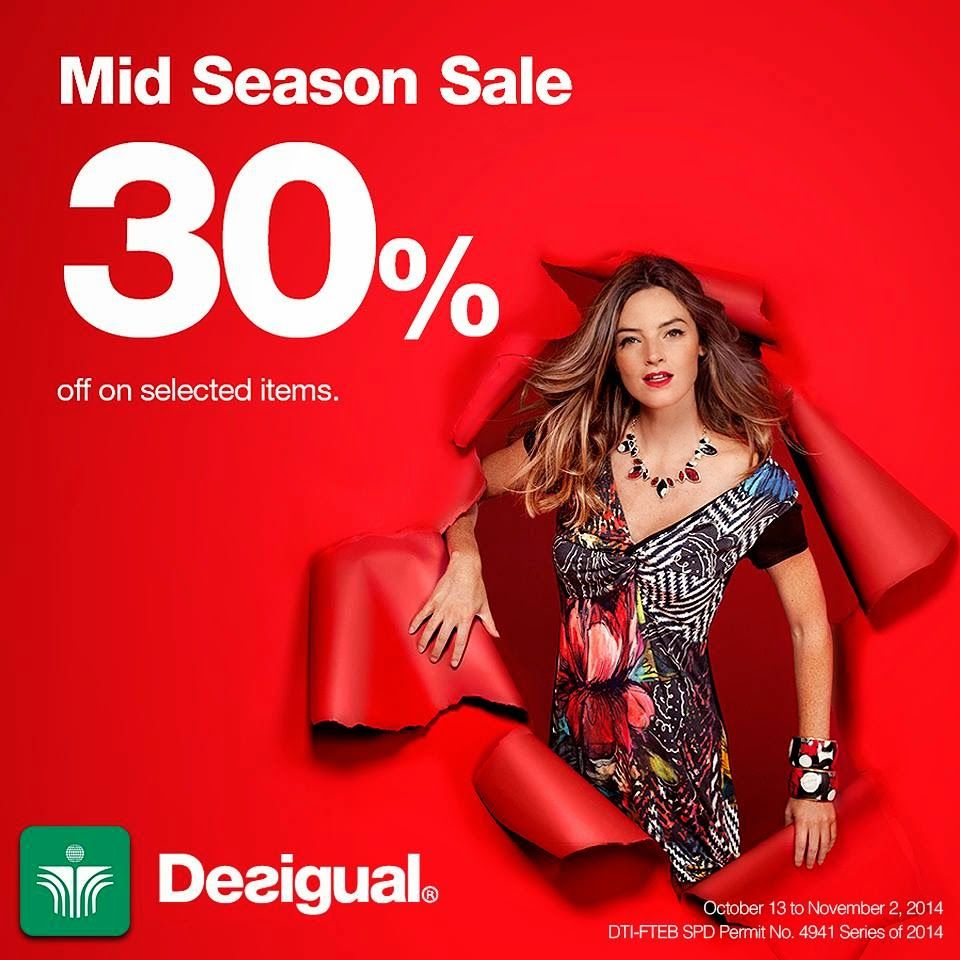 Visit any of your favorite Desigual store today until November 2, 2014. Enjoy this latest Desigual Promo Sale 2014.
Happy Shopping!