The latest NBA 2K14 by 2K sports offers plenty of excellent updates that would surely entertain all Xbox 360 basketball fanatics. This NBA 2K14 gameplay provides true-to-life court graphics, outstanding baller's handling, running, rebounding and shooting controls. The players movement are gorgeous as they have variety of ways to attack the basket and ball plus they also performed popular signature moves that looked stunningly beautiful.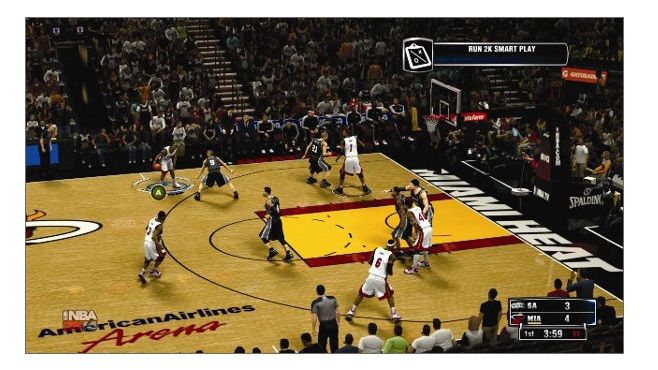 This NBA 2K14 still features the 30 regular teams, and in addition also 14 Euroleague teams. This Xbox 360 game allows you to pull off dunks, layups, crossovers, hop steps, pump fakes, runners, and many other popular moves similar in real-life basketball game. The multi-person commentary team of Clark Kellogg, Kevin Harlan, Steve Kerr, and Doris Burke gives NBA 2K14 a solid premium rating that would surely wow all hardcore basketball fans.
The NBA 2K14 retails for $59. You also have the better option of playing online against other Xbox 360 basketball players. This is clearly the reigning premiere basketball title release so far.