Enjoy the best meal and load offer today.
Enjoy the FREE Smart Super Massaging 10 whenever you get a McDonald's meal and add 1 Everyday McSavers. You'll receive a Smart peel off card with FREE Super Messaging 10! This is truly perfect for unlimited text and chat!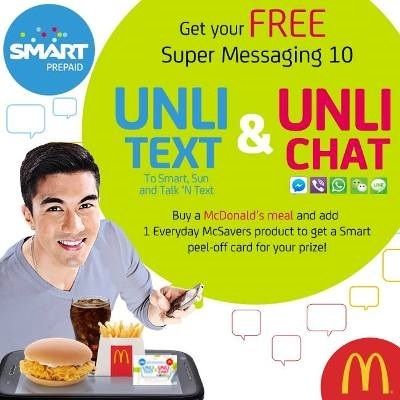 Take note, the FREE SUPER MESSAGING 10 at McDonald's is only valid for Smart Prepaid subscribers.
This Smart FREE Super Messaging 10 at McDonalds Meal Promo runs from February 21 up to April 21,
2015. Then you may redeem Free Super Messaging 10 until June 21, 2015.