Its as real as it gets with Smart LTE Promo Plan 1500 that comes with UnliSurf, 120 texts to all networks, and 60 minutes calls to all networks. This Smart Postpaid Plan Promo for 2014 also gives away a FREE Sony Xperia Z1 smartphone for its new subscribers.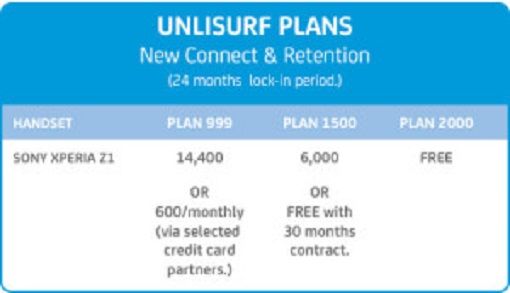 The FREE smartphone Sony Xperia Z1 has amazing specs such as a 5-inch full HD screen with TRILUMINOS display, 20.7MP camera with the latest Sony technologies, Qualcomm Snapdragon 800 Quad-core 2.2Ghz processor with 2GB RAM, and also comes with Waterproof and dust resistant capability.
The Sony Xperia Z1 mobile phone Smart LTE All-in Plans can be used for all networks including Smart, Sun, Talk n Text, Globe, and Touch Mobile networks. You can get it free at Plan 1800 at 30-month lock-in period.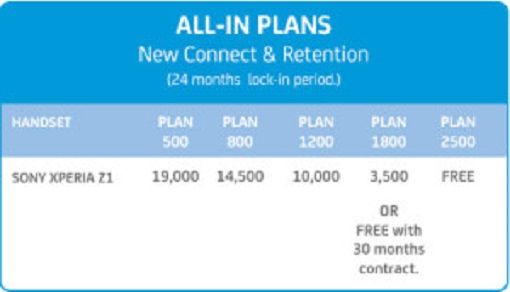 Here's more Sony Mobile Promo for 2014
Grab this chance to win one of the (2) two Sony Xperia Z1 mobile phone powered by Smart LTE. Here's how. You just have to share unforgettable LiveMore adventure on Twitter and hashtag #2014Adventure.
Share the leap
Share the excitement
Share the ride
Share the moment
Share the passion
You can also get the Sony Xperia Z1 smartphone when you get the Smart Promo Plan 999 Unli Surf, and Smart All-In Plan 500, 800 & 1200 but with corresponding cash-out payments and with 24-month lock in periods.