Greetings to all! Your favorite Globe GCash account can be access anytime thru the internet, in addition to just your mobile phone. This would make Globe GCash transactions faster and more reliable than ever.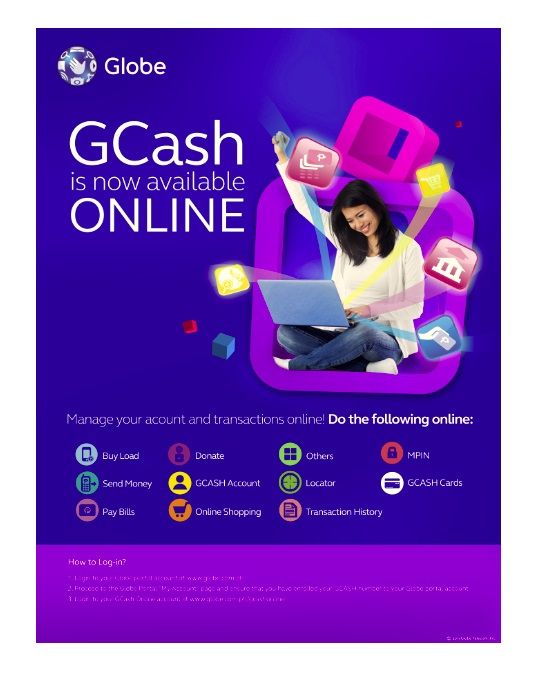 Managing your Globe GCAsh accounts online is so easy, learning it is a breeze. It's so safe, conveniently fun and secure to get online and do your GCash transactions like :
– GCash Account
– Send Money
– Pay Bills
– Buy Loads
– OnlineShopping
– Donate
– Others
– Locator
– Transaction History
– MPIN
– GCash Card
Remember, Globe GCash account transaction via the internet are now online. Access of GCAsh account thru mobile phone still works and available for use.