Facebook CEO and founder Mark Zuckerberg made his keynotes in this year's Mobile World Congress with the theme "Creating What's Next". Mark Zuckerberg is joined by renowned technology journalist David Kirkpatrick, author of "The Facebook Effect: The Inside Story of the Company that is Connecting the World".
In Mark Zuckerberg's speech, he shared his vision of a connected world through his pioneering global project Internet.org which was launched last year. Zuckerberg also showcased Facebook's partnership with Philippine mobile operator Globe Telecom, the first in the world to provide Free Facebook access to Globe's millions of subscribing customers.
Zuckerberg shared this in his keynote, "Internet.org is a partnership, it's an industry coalition working together to make the internet and the different parts of it more efficient. For everyone to have access to it for a really affordable price or free is the real goal for basic internet services. In the Philippines, for example, we've been working with Globe, and what we've seen in the Philippines is the number of people who are using internet and data has doubled. It's a homerun, it's going really well. We delivered this product, where basically, in partnership with them [Globe], there's free basic services with upsells. We're starting off with Facebook and Messenger, the next version we're going to do is more basic services."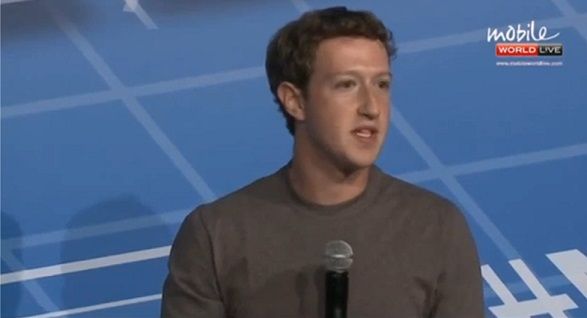 Internet.org is a global collaboration among technology leaders, nonprofit organizations, local communities and experts who are working together to bring the internet to the vast majority of the world's population.Sharing tools, resources and best practices, Internet.org partners will explore solutions in three major opportunity areas: affordability, efficiency and business models. The Philippines became a test bed for Zuckerberg's vision, brought to life through leading telecommunications company Globe Telecom offering free Facebook access to its over 38 million customers, in close partnership with Silicon Valley-based Facebook engineers.
"Once again, Globe has proven that it is the mobile data service provider of choice by industry and technology leaders around the world with this breakthrough partnership with Facebook to give our customers uninterrupted, seamless, and worry-free Free Facebook experience. This is collaboration at its peak, which has resulted in the best and most innovative Free Facebook experience yet," said Peter Bithos, Chief Operating Advisor at Globe Telecom.
Aside from offering Facebook at zero data charges, the collaboration between the two global companies has also paved the way for Globe to put together innovation that covers key milestones in the customer experience journey such as availability of access on feature phones and smartphones across all Facebook mobile platforms whether via the Facebook app or the m.facebook.com; proactive notification if the customer will incur data charges once a link that leads out of Facebook is clicked; and one-click registration to the data plan of choice to continue browsing without having to leave the site. Recommended data plans consider a subscriber's available prepaid balance and/or megabytes (MB) balance of existing data plan.