Following its success in theaters worldwide, the Transformers 4: Age of Extinction movie sequel will hit international markets this June 2014. Its again a high-tech battle as we watch the heroic Autobots (lead by Optimus Prime) attempt to thwart evil Decepticon forces around the globe.
Gathered from previous press releases, the movie synopsis for Transformers 4 runs as follows:
" As humanity picks up the pieces, following the conclusion of Transformers: Dark of the Moon, Autobots and Decepticons have all but vanished from the face of the planet. However, a group of powerful, ingenious businessman and scientists attempt to learn from past Transformer incursions and push the boundaries of technology beyond what they can control – all while an ancient, powerful Transformer menace sets Earth in his crosshairs. The epic adventure and battle between good and evil, freedom and enslavement ensues."
Transformers 4 Cast and Characters leading stars are Mark Wahlberg, Nicola Peltz, Jack Reynor, Kelsey Grammer, Stanley Tucci, Sophia Myles, Li Bingbing, T.J. Miller. The film story centers on Wahlberg's character, his daughter (Peltz) and her race car driver boyfriend (Reynor).
From the Transformers 4 movie trailers and spoilers, we can expect several new characters that were featured prominently. These additions forms Michael Bay's next robots for the Age of Extinction film sequel.
Lockdown
Details from several leaked plots reveals a mysterious bot now known to many fans as Lockdown (aka Gun Face). He would play a major part in plot of the Age of Extinction. Lockdown sports a black/grey Lamborghini Aventador LP700-4 vehicle mode. This relatively new bot, has previously been portrayed as a ruthless bounty hunter (with no direct allegiance to the Decepticons) that upgrades his own body with pieces of his fallen enemies.
Galvatron
The identity of this most debated mysterious robot is none other than Galvatron. in his alternate mode. Bot Galvatron alternate mode is the 2014 Freightliner Argosy cab over trailer truck revealed last year – given that truck and robot share black, grey, and blue highlighting.
Cybertronian Spaceships
We're expected to see an armada of Cybertronian spaceships heading down earth. This would be a new twist for the Age of Extinction story. Several possibilities would suggest what wouldactually happen like, the scene could actually be a flashback (when Cybertronians first scouted the Earth) or it is simply a different means of transport for Autobot reinforcements, the ships may actually be man-made.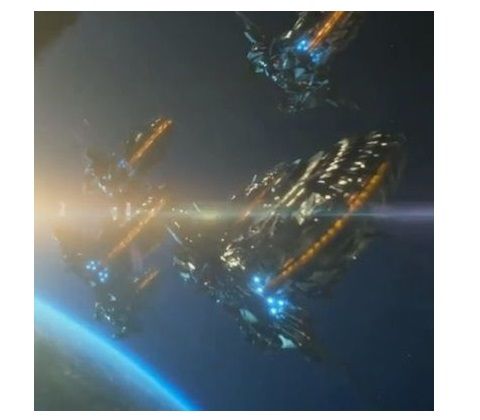 Crosshairs
Crosshairs, an Autobot warrior that was first introduced back in the original G1 days and found notoriety in the Japanese series Transformers: The Headmasters. Crosshairs is true to his namesake, a knowledgeable weapons specialist with an extremely deadly shot – especially when wielding his dual grenade launcher, a smaller Nebulan Transformer named Pinpointer. A sharpshooter like Crosshairs (who transforms into a 2014 C7 Corvette Stingray) is a smart addition to the Autobots.
Strafe- flying DinoBot
We know from Toy Fair 2014, that this in fact Strafe – a two-headed pteranodon dinobot. Longtime fans will likely remember that Strafe is the name of an aerial (but non-dinobot) autobot that also formed the left arm of combiner Computron.
Grimlock
Fan-favorite and most talked about character reveals a Dinobot Grimlock in Tyrannosaurus Rex mode – with Optimus Prime riding on his back featured in trailers. Grimlock has dragon-like horn additions, and is larger compared to Optimus Prime when in its dinobot mode.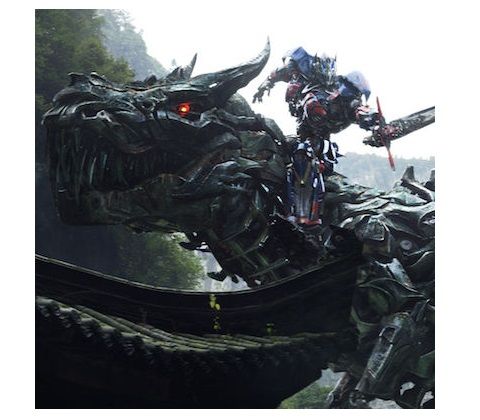 Optimus Prime Transformers 4 Movie Poster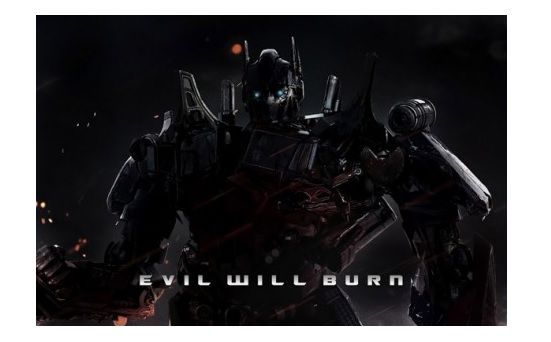 Michael Bay's movie release of Transformers: Age of Extinction hits theaters on June 27, 2014. Be back for further updates on the Transformers film series.