This is your time to enjoy your special day together with McDonalds Birthday Party Raffle Promo for 2019 – 2020.
You get plenty of chances to win McDonalds Birthday Party Certificate worth Eight Thousand Pesos (P8,000).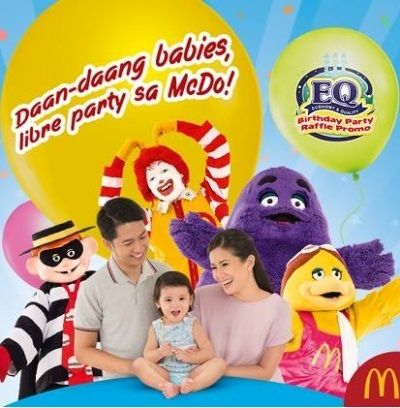 Here's how to Join the raffle contest. Just submit your wrappers if you see a drop box at major McDonalds Stores or mail it to your nearest JS Unitrade branch.
This McDonalds – EQ Birthday Party Raffle Promo for 2019 starts February and lasts until May. What are you waiting for drop your entries now!
For more questions and complete mechanics, you may any McDonald's store near you.