Calling all KIA owners and fanatics. Here's you're chance to visit the land where KIA was born. Simply share and tell why you love your KIA vehicle and get a chance to win a special trip to Seoul, South Korea. This travel promo gives you complete flight vacation with airfare and lodging. Yes you will visit KIA's official headquarters!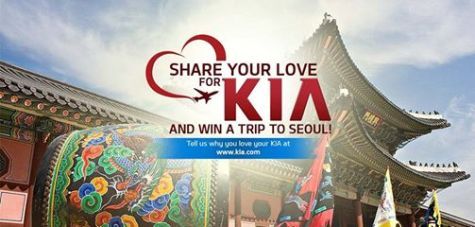 Here's how to qualify for the KIA promo program. You just need to be the registered owner of at least one KIA vehicle, and one or more of the following:
– An active fan of their social media channels
– A participant in a KIA-authorized service workshop
– Availed of your vehicle's preventive maintenance service through a KIA workshop
– Recommended KIA through a blog or social media channel
– A participant in the Customer Idea Contest
This KIA Motors promo period starts from July 28 up until August 29, 2014.