Get an exciting trip to the south. Here's the latest Enchanted Kingdom Summer Promo for 2019. Relax thru Enchanted Kingdom's refreshing scenery, and enjoy plenty of fun-filled & breathtaking rides, and many more surprises for everyone to experience.
You can find Enchanted Kingdom in San Lorenzo South, City of Sta. Rosa Laguna Philippines. Travel time from Manila would take more or less an hour. You can drive there by car or travel by bus. You can even use their Shuttle Service to Enchanted Kingdom that can be found in Hotel Intercon Makati, Open Parking, Ayala Center.
Enchanted Kingdom Entrance Fee & Theme Park Pricing Rates:
– Regular Day Pass – Unlimited use of Park n' Rides ( Weekdays – P500/ Weekends – P600 )
– Junior Day Pass – Child must be below 48 in. height ( Weekdays – P250/ Weekends – P320 )
– Children below 36in. have FREE admission
Enchanted Kingdon offers so many exciting rides and thrilling adventures to choose from. Entrance fees prices are ride all you can. But some selected rides requires you to pay additional fees. Here are the short list of rides offered :
– Kart Track
– Space Shuttle
– Eldar's Tent
– Discovery Photos
– 4D Discovery Theatre
– Rio Grande Rapids
– Disk-O-Magic
– XPP Paintball
– EKciting Magic Art in 3D
– Enchanting Events Place
– Anchors Away
– Swan Lake
– Wheels of Fate
– Bump N' Splash
– Rialto Theatre
– Flying Fiesta
– EKstreme Tower
– Roller Skater
– Skill Games
– Grand Carousel
– Bouncing Boulders
– Dodgem
– Tower Photos
– Victoria Photos
– Boardwalk Party Place
– Henna Tattoo and Face Painting
Here's the Enchanted Kingdom Map for your perusal: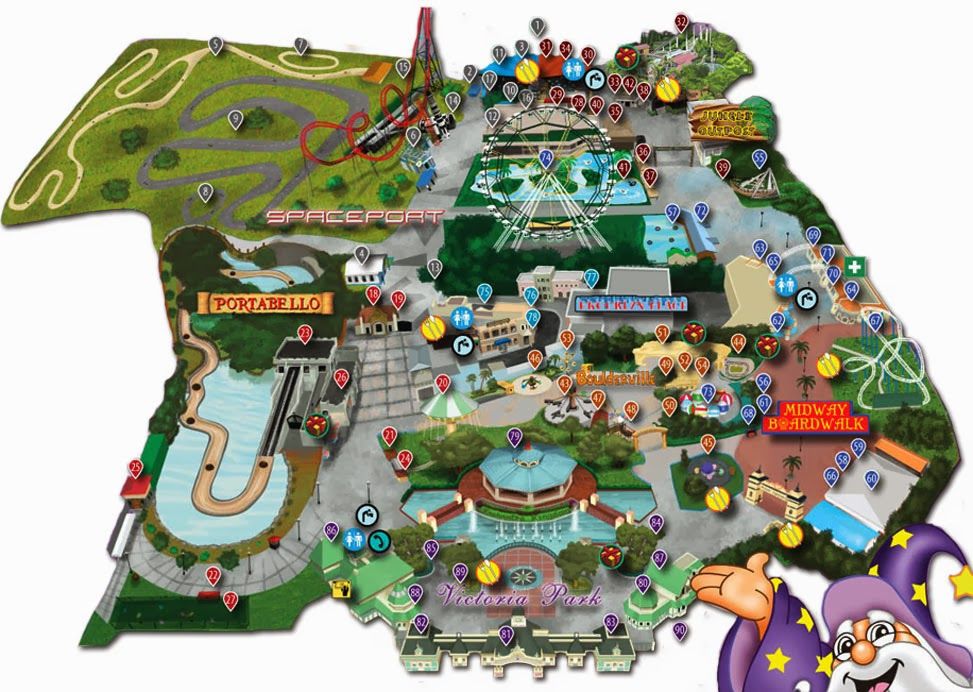 While inside EK theme park premises, you have to observe and follow certain of safety measures like:
1.) height or physical limitations established by ride manufacturers which can bee seen on every ride entrances.
2.) Depending on the weather and regular maintenance, some rides are subjected to be closed temporarily if the needs arise.
3.) Take a closer look at your belongings as well as yourself because the owners and operators of the park shall not be held liable for any injury or missing personal items.
4.) Wear proper attire. Loose clothing and accessories are not advisable.
5.) Smoking is allowed in designated areas only
6.) Make sure that you are physically fit before taking any EK rides to ensure your safety.
Also take note of the latest Enchanted Kingdom Special Promos for 2019:
Check out EK's 4 + 1 anniversary promo this 2019.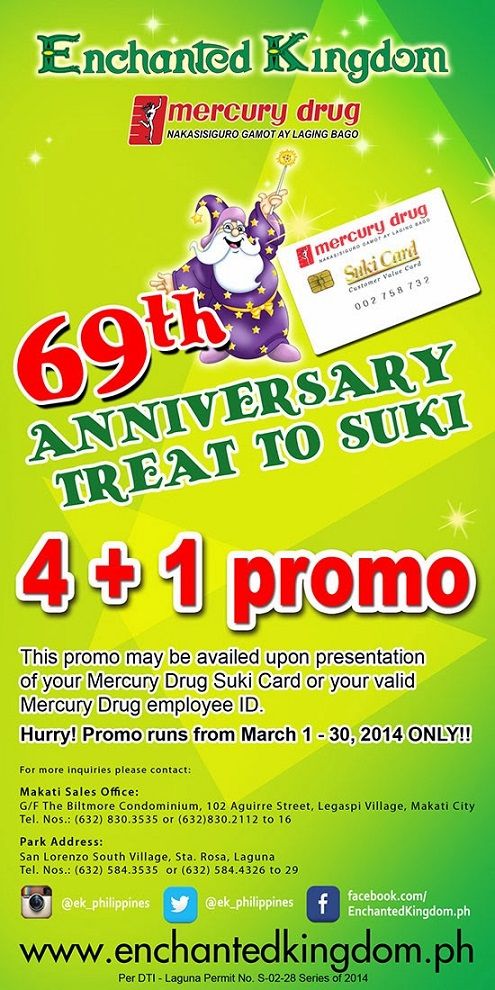 You can also avail tickets thru Ticket World ( 891.9999 ) and SM Tickets ( 470.2222 ). For more details, feel free to contact them. Just call there customer service hotline number at Tel: (632) 584-4326 to 29 , Fax: (632) 584-4332.