Hooray to all Eden Cheese lovers. Enjoying you're favorite merienda Eden Cheese spread get you a chance to win a Samsung Galaxy S5 smartphone!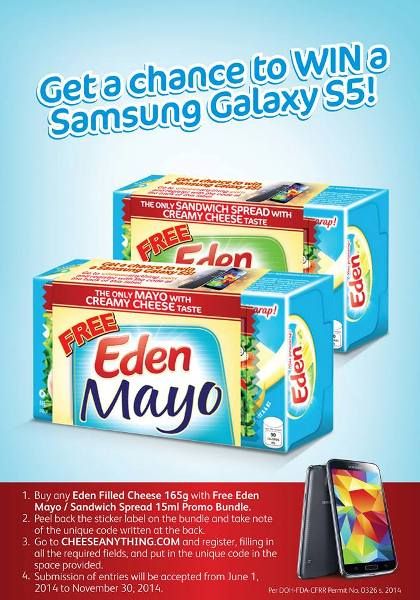 Here's the Complete Mechanics of How to Join:
1. Simply buy any EDEN FILLED CHEESE 165g with Free Eden Mayo/Sandwich Spread 15ml Promo Bundle.
2. Just peel back the sticker label on the bundle and take note of the unique code written at the back.
3. Then visit the website http://cheeseanything.com/register/ and fill in all the required fields including the unique code.
4. Submission of entries will be accepted from June 1 to November 30, 2014.