Enjoy your premium flight with Tiger Air promo fares for 2016. Get as much savings when you fly international to HongKong and Singapore.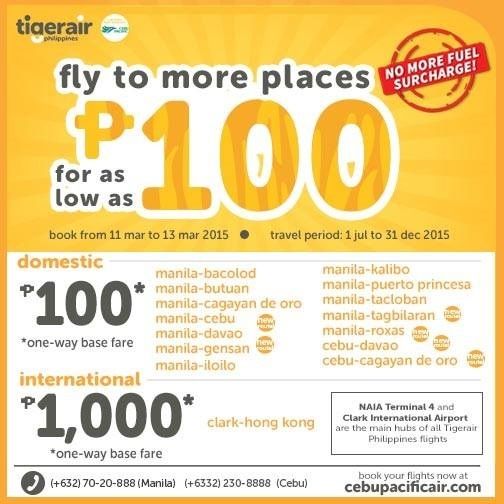 Clark to HongKong – P1000
Manila to Bacolod, Butuan, Cagayan De Oro – P100
Manila to Cebu, Davao, General Santos – P100
Manila to Iloilo, Kalibo, Puerto Princesa – P100
Manila to Tacloban, Tagbilaran, Roxas – P100
Cebu to Davao, Cagayan De Oro – P100
Clark to Singapore
Remember to book on dates within the travel period from July 1, 2016 up to December 31, 2016.
This Tigerair Seat Sale Airlines Promo Sale for 2015 happens up to June 11, 2016.